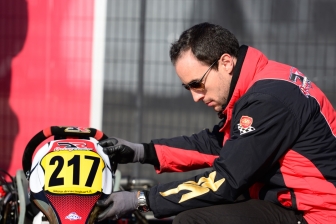 William Allen
Kart Technician
By trade:
Qualified Mechanic
Years Karting:
Since 2011... I think!
Driving what:
Honda Prokart + Rotax Senior Max + Rotax DD2 (CRG)
What's important?
Do the best job I can in everything we do.
There's a lot of satisfaction seeing a driver develop to become a winning driver who gets on the podium.
Magic moments
Beating Tristram Oman (Team boss HRS Motorsport & European champion) for the first time… before I joined his team that is.
Winning with my driver Ed Brand at the Rotax Euro Challenge in Bruck (Austria) in 2010 in 40° C heat in his first season in Senior Max taking pole positions and won both finals.